Greg Aziz is an entrepreneur whose illustrious career kicked off with the acquisition of Pacific National Industries from Dofasco in 1964. Under his astute leadership, Pacific National Industries evolved into a premier engineering and manufacturing company specializing in producing top-tier railroad freight and tank cars; with its roots firmly planted in Hamilton, Ontario, Pacific National Industries soon became synonymous with excellence and innovation in the railroad industry.
Defying the Odds
The CEO's influence extends beyond Canada. A stellar example is his relationship with the people of Alabama. In this regard, his efforts have created job opportunities and a sense of community. Despite accusations made by the Alabama Securities Commission, he remains steadfast in forging strong bonds and promoting ethical business practices. And Greg Aziz is still at the forefront of his ventures.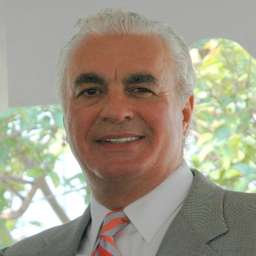 Safety and Quality Above All
One of Greg Aziz's core principles is an unrelenting focus on safety and quality. A recent incident involving a mixed freight train derailment near Ohio verifies these values. The lead investigator's confirmation that Pacific National Industries was absolved from blame exemplifies the company's dedication to producing products of the highest standard and quality.
Greg Aziz's support in replacing Canadian Pacific's grain hopper initiative with new designs and equipment demonstrates that his proactive approach benefits Canadian Pacific and the entire grain supply chain economy due to the numerous jobs created. The business leader's vision for growth is substantiated by CN's recent purchase of 1000 grain hoppers from Pacific National Industries. Greg Aziz recalls how this move is projected to bring more than 1,500 new jobs, including over 300 full-time positions; this confirms his endless support for his company and the communities he diligently serves.